LTTA & 2ème réunion transnationale
LTTA & 2ème réunion transnationale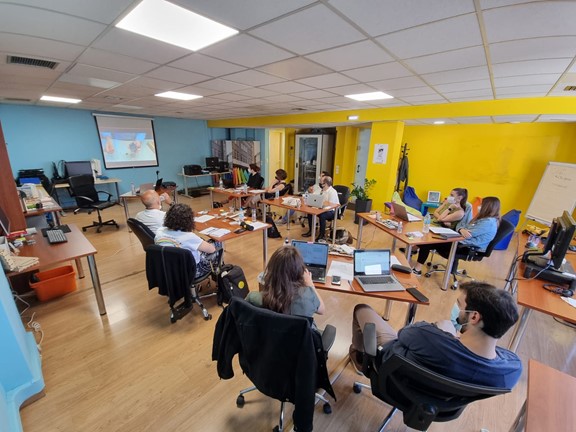 LTTA & 2nd Project Meeting
"By learning to create technology, girls learn to speak up." - Regina Agyare, Founder of Ghana-based Soronko Solutions
Between the 5th - 8th of October 2021, the hybrid C1 training and Second transnational meeting were organised for the PhysicsKit4STEM project.
PhysicsKIT4STEM has as primary objective to strengthen the teaching skills of STEM educators by offering a hands-on approach to teach physics through DIY kits, electronics and programming, powered by a Raspberry Pi computer. At the same, the project aims to increase the interest of students in sciences and address the issue of gender imbalance in STEM classrooms and encourage young girls to science and engineering subjects.
During the training session the trainers were presented with the modules that were developed for the project, specifically:
- Electricity and Magnetism
Additionally, the trainers were trained on how to assemble the KIT and conducted the various experiments that were developed for each module.
During the Transnational meeting, the next steps of the project were discussed along with the dissemination activities and quality assurance steps taken to ensure the highest quality of the project possible.
A big thank you to the coordinator of this project ECAM-EPMI (France) and hosting organisation ASSERTED KNOWLEDGE OMORRYTHMOS ETAIREIA (Greece), as well as the rest of the partners for their cooperation PISTES SOLIDAIRES (France), ATERMON B.V. (Netherlands) and PROJETO SCHOLE LDA (Portugal) for their excellent collaboration.