3rd Project Meeting
3rd Project Meeting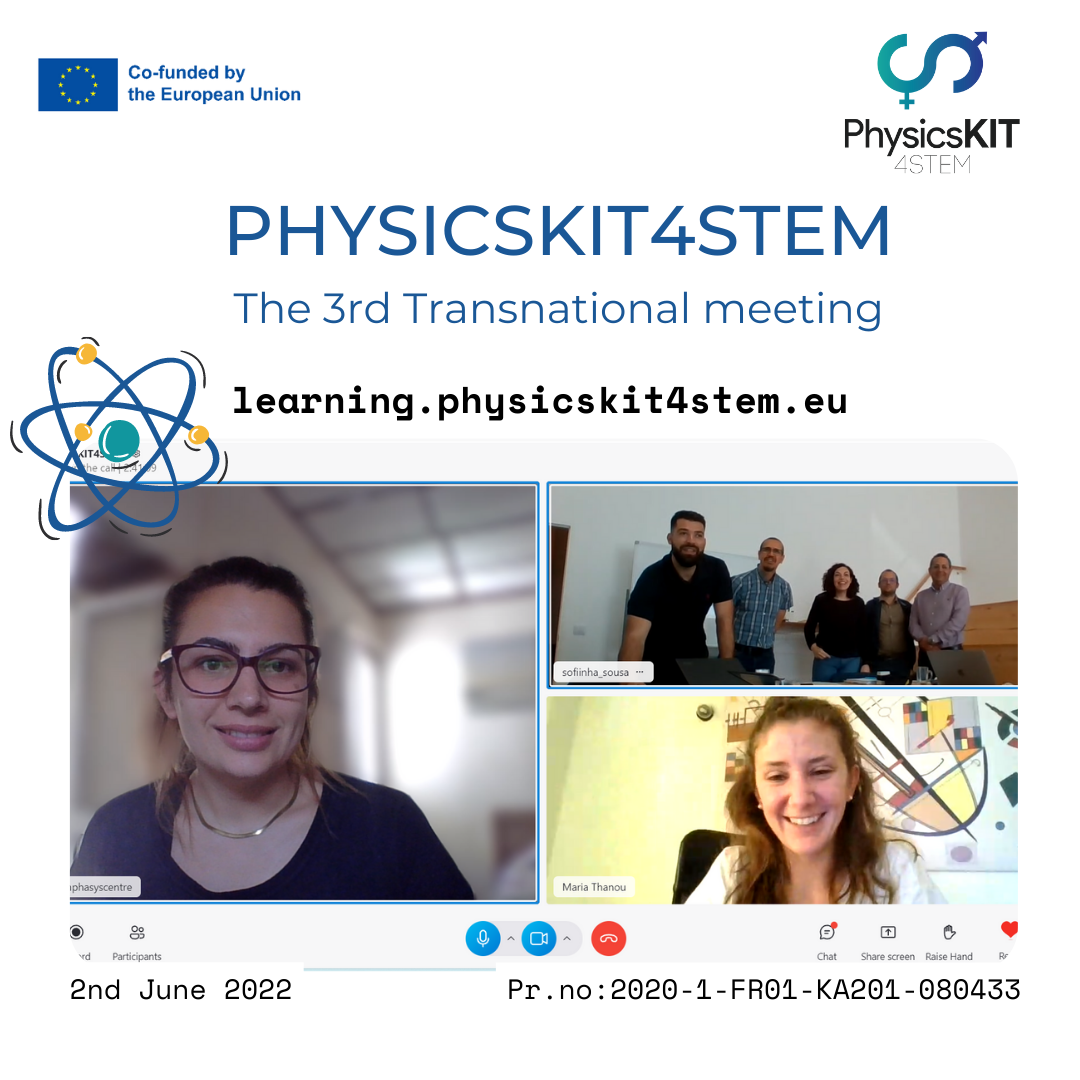 3rd Project Meeting
"By learning to create technology, girls learn to speak up." - Regina Agyare, Founder of Ghana-based Soronko Solutions
On June 2nd, 2022 the hybrid Third Transnational Meeting was organised for the PhysicsKit4STEM project in Matosinhos, Portugal by PROJETO SCHOLE LDA.
During the Transnational meeting, the next steps of the project were discussed along with the dissemination activities and quality assurance steps taken to ensure the highest quality of the project possible. Since the project finishes in November 2022, extra effort was put into the Validation activities and the Multiplier Events organisation. These last months, the PhysicsKIT4STEM Club will be rolled out in all partner languages and the training material will be available through the online learning portal.
A big thank you to the coordinator of this project ECAM-EPMI (France) and hosting organisation
PROJETO SCHOLE LDA
, as well as the rest of the partners for their cooperation PISTES SOLIDAIRES (France), ASSERTED KNOWLEDGE O.E (Greece), ATERMON B.V. (Netherlands) and EMPHASYS CENTRE (Cyprus) for their excellent collaboration.